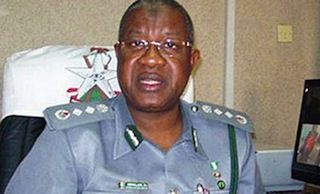 A Licensed Customs Agent, Mr Dayo Azeez, on Wednesday said that cargoes could leave Nigerian ports within 48 hours if importers avoided false declaration and other discrepancies.
NAN in Lagos that one year of Pre-Arrival Assessment Report (PAAR) on cargo in Nigerian ports had been a success.
NAN reports that the electronic clearing platform named PAAR was introduced on Dec. 1, 2013.
Azeez, who is a member of the Board of Trustees of the Association of Nigerian Licensed Customs Agents (ANLCA), said that once the PAAR had no discrepancy, cargo would be released immediately.
"It (PAAR) has assisted in speedy clearance of cargo at the ports.
"Initially when PAAR was introduced, customs agents and customs officers had challenges but the challenges had been overcome.
"When your document gets to customs and there is no discrepancy or false declaration, your PAAR is issued.
"If you don't make the right declaration or you under-declare, customs will do upliftment of value," Azeez said.
He said: "The PAAR regime is a very welcome development, especially in the freight forwarding sector.