Abiodun Onafuye/Abeokuta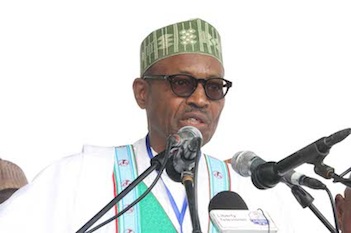 Contrary to report in some national dailies that the apex body of the Fulani people, Mai Yatti Allah has resolved to cast their votes for the People's Democratic Party (PDP) presidential candidate, President Goodluck Jonathan in the next month presidential election, one of the leaders has dismissed the report.
The umbrella of Fulani's and kinsmen of the All Progressives Congress (APC) presidential candidate, General Muhammed Buhari (retd) who hails from Daura in Katsina State has said they will vote overwhelmingly for their son.
In an interview with PM News, the Sarkin Fulani of Abeokuta, Alhaji Muhammed Kabir Labar debunked reports that the body will vote for Jonathan, affirming that all eligible voters among the Fulani's will cast their votes for Buhari.
He disclosed that there was never a meeting or forum were the decision to vote against Buhari was taken, adding that, the people that made such statement are not speaking the minds of the Fulanis.
The group, according to the Sarkin is being anchored by five prominents Northern leaders. They are: Emir of Kano, Emir of Katsina, Emir of Zazzau, Sultan of Sokoto and Lamido of Adamawa.
"I don't know any Fulani group except Mai Yatti Allah and our national president is Alhaji Kirowa Ardon Zuru. We are not a political group and we are not politically affiliated with any political party. I know our leader has no relationship with the President (Jonathan).
"I want to assure you that Fulani's in Nigeria will never leave their brother to vote for someone else. I believe that if Buhari is voted into power, we will have peace in Nigeria and our businesses will thrive.
"Many people, espcially the PDP are saying Buhari has no certificate and should be disqualified but one thing that qualifies him is that he is an indigene of this country, a former General and a disciplined man. We will all cast our votes for him," he said.
He statedfurther that: "this is not a sentiment, what we are after is the way forward. We want peace in all nooks and crannies of this country. If any part of this country is facing problem, every other part will know no peace. If the so called people have promised Jonathan that about 23 million Fulani's will vote for him, I want to assure you that we will mobilise 50 million for Buhari," Labar vowed.