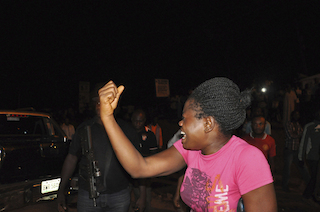 The Department of Petroleum Resources (DPR), in Eket has confirmed five persons dead in gas explosion at Afaha Ukwa in Eket Local Government Area of Akwa Ibom.
The Operations Controller of DPR in Eket, Mr Asuquo Antai, made this known in an interview with NAN, in Eket on Thursday.
NAN recalls that the incident occurred last week and eight persons were taken to a hospital in Eket. "Three males and two females died in the hospital.
"A week ago, we had a fatal case of gas explosion in which five people lost their lives," he said.
According to him, a retail outlet was discharging gas from a big cylinder without safety measures.
He said that the gas escaped into the air and got straight to a fire point where a lady was operating a restaurant at Afaha Ukwa Street in Eket.
"It was just a pole from where the cylinder was being filled, and the fire got to gas being discharged. The tank exploded and the people at the restaurant were affected. Same as those by the tank," he said.
He said that the agency visited the people at the hospital and took pictures of the dead.
He said the agency would organise sensitisation talk to all gas retail outlets on how to operate gas and minimise risks associated with it.
He said this was with a view to preventing similar incident in the future.
Antai held that most gas retail outlets were yet to register in the state, saying that the agency would no longer allow them to operate without license.
"They are expected to operate under license; we will not allow any of them that does not have license to operate. We will explain why they have to register and be licensed because that is what the law says," Antai said.
He decried the practice of citing gas stations in residential areas and public places.