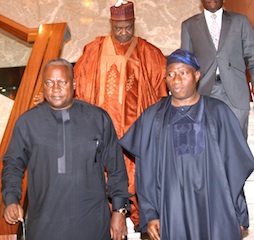 West African leaders are considering creating a military force to fight Nigeria's Boko Haram Islamist militants and will hold a regional summit next week to discuss the issue, Ghana's President John Mahama said on Friday.
Regional bloc ECOWAS will seek the support of the African Union (AU) for its plans, said Mahama.
"Nigeria is taking military action and Cameroon is fighting Boko Haram, but I think we are increasingly getting to the point where probably a regional or a multinational force is coming into consideration," Mahama, who currently chairs ECOWAS, told a news conference.
"It is what we want to discuss at the AU because, if that must happen, there must be a mandate to allow such a force to operate," he said.
Boko Haram militants have killed thousands of people in Nigeria in the last year as part of a campaign to establish an Islamist state in Nigeria. The group has also launched cross-border attacks into neighbouring Cameroon and Niger.
The group's fighters seized the military base and town of Baga, in Nigeria on the shores of Lake Chad, on Jan. 3. Baga was the headquarters of a multinational force with troops from Chad, Niger and Cameroon.
*Reuters