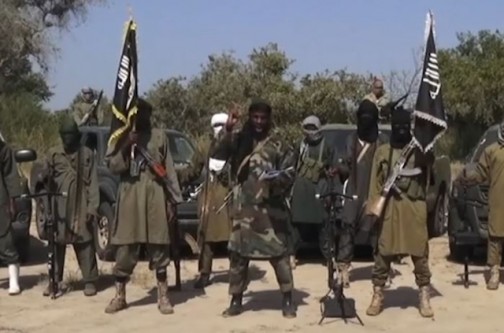 Tens of thousands of people rallied in the capital of Chad on Saturday to support the authorities' decision to send troops to fight Nigeria's Boko Haram Islamists.
Prime Minister Kalzeube Pahimi Deubet led the demonstrators as they marched from the city hall in the capital N'Djamena to the Place de Nation, carrying Chadian flags and chanting in French and Arabic: "From our territory, we will fight the forces of evil."
A large banner read: "We support our army. The people of Chad support their Cameroonian and Nigerian brothers in the fight against terrorism."
"Today's march is a strong signal, a warning to Boko Haram and above all a march for peace to protect our vital interests, to protect our economy, to protect Chad's security," Deubet said.
"The country is seriously threatened by Boko Haram," said Ouchar Tourguidi, head of the main party in parliament, calling the rally "important for boosting morale of our troops who are going to the front."
Dozens of Chadian tanks headed out of the capital Friday south towards Cameroon after Chad's parliament approved the deployment.
Chad's plunge into the war against Boko Haram came after a large-scale attack by the militants in Baga, the Nigerian town on the shores of Lake Chad where as many as 2,000 people were massacred by the militants in a raid on January 7 described by US Secretary of State John Kerry as a "crime against humanity".
Cameroon's President Paul Biya had announced Thursday that his Chadian counterpart Idriss Deby had agreed to send "a substantial contingent" of troops to help Cameroonian armed forces, who have faced repeated attacks from Boko Haram.
The Russian ambassador to the country also pledged to supply Cameroon with more modern weapons to combat the Islamist insurgents.