By Simon Ateba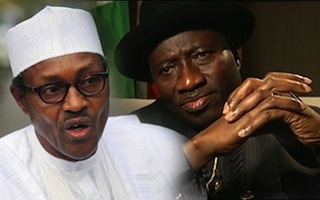 The United States Embassy in Nigeria said on Friday that it is applauding President Goodluck Jonathan and General Muhammadu Buhari, the presidential candidates of Nigeria's two main political parties, for signing a non-violence pledge known as the "Abuja Accord".
By that accord, Jonathan and Buhari, have publicly committed to refraining from advocating, fomenting, or condoning electoral violence.
"We encourage all candidates and political leaders across Nigeria to make similar pledges. We remain committed to working with Nigeria to strengthen its democratic institutions in the years to come.
"As part of that effort, we continue to support the Independent National Electoral Commission (INEC) in its crucial task of achieving transparent, credible, inclusive, and non-violent elections in February," the Mission said in a statement.
There have been fears that Nigeria's closest general election may snowball into violence, especially because of the rhetoric by some politicians in recent times that the election would be a "do or die affair".