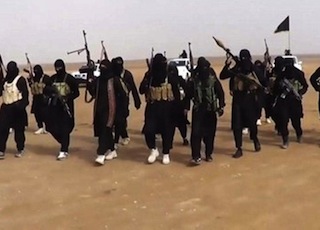 A missing South Korean teenager suspected of joining the Islamic State group had a twitter account, "Sunni Mujahideen", on which he tweeted his desire to enrol with the militant group, police said Wednesday.
The 18-year-old middle school dropout, identified only by his surname Kim, went missing in Turkey earlier this month, and there is speculation that he crossed into Syria.
"Many materials suggest that he was greatly interested in IS, but we cannot confirm whether he has joined them", Chung Jae-Il, a senior Seoul police officer told journalists.
If confirmed, it would be the first known case of a South Korean national joining any radical Islamist group.
The teen was last seen leaving his hotel in the southern Turkish city of Kilis — not far from the border — on January 10.
A South Korean foreign ministry official said Tuesday that CCTV footage obtained by Turkish police showed Kim taking an unlicensed taxi, together with an unidentified man, outside a mosque near his hotel.
They got out near a refugee camp in Besiriye, about 18 kilometres (11.25 miles) southeast from Kilis, the official said.
Police said Kim posted a series of messages on his Twitter account in October last year, asking for help in approaching the Islamic State group.
"How to join IS? Does anyone know? I want to join IS", he tweeted.
Kim's parents allowed him to travel to Turkey, along with a family friend, after he pleaded for the chance to meet with a friend there he had met online.