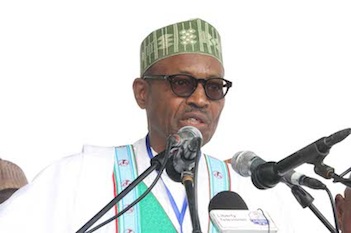 Governor Sule Lamido of Jigawa state has claimed that General Muhammadu Buhari, the presidential candidate of the All Progressives Congress (APC) is only reason why the party is standing, adding that, the political party will die if he leaves.
Lamido made this claim at the Peoples Democratic Party Presidential rally in Dutse, Jigawa.
"In APC (All Progressives Congress) their only necklace is Buhari, their only decoration is Buhari.
"Remove Buhari from APC that party becomes dead and there is no way Nigeria's hope will be pinned on a single individual; it does not work.
"Which means if there is no Buhari, there is no Nigeria."
"There will be Nigeria after five years, there will be Nigeria after Jonathan, there will be Nigeria after Buhari because there had been Nigeria before Jonathan, before Buhari."
According to him, APC is a "One-Man Party" saying it lacks tangible solutions to challenges facing Nigeria.
Lamido, who further described the APC as a party of "10/11", vowed to continue to express his support and solidarity to all the PDP candidates in the next elections.