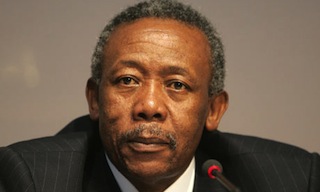 South Africa's former police commissioner Jackie Selebi, a onetime senior ANC official, diplomat and Interpol president tarnished by a conviction on serious charges of graft, died Friday aged 64, officials said.
"He passed on this morning," ruling ANC party spokesman Keith Khoza told AFP.
Selebi was jailed in 2011 for 15 years for accepting cash and gifts from a convicted drug trafficker but was freed three years ago on medical parole.
His release on medical grounds after serving less than a year was viewed with cynicism by many South Africans. He was sometimes spotted shopping in Pretoria, driving a BMW after his release.
Formerly a respected freedom fighter and diplomat, Selebi fell from grace after befriending a convicted drug dealer, leading to his conviction on graft charges.
"He was one individual who made immense contribution to the liberation of this country," said Khoza, adding his conviction "was a sad point in his life."