By Haladu Abubakar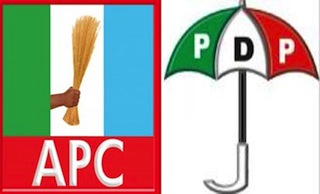 Alhaji Murtala Madagu, Sokoto state coordinator for Senator Umar Gada and Alhaji Yushau Kebbe of the Peoples Democratic Party (PDP) along with 1200 coordinators have defected to APC in the state.
Speaking while receiving the defectors at the party office, Governor Aliyu Wamakko called on them to make use of their permanent voters cards to ensure positive political change needed at this material time.
"You are welcome to the winning team in moving our state forward," he said.
"You should not allow anybody to intimidate you as you are now progressive minded in moving our great nation forward," he said.
Also speaking campaign director of Yushau Kebbe, Abubakar Sahabi told the gathering that the coordinators had since embarked on house-to-house sensitisation on how to promote the lofty ideals of APC in the state.
He said that the Alhaji Kabbe had nothing to offer to the people as he is in politics of what he can get in the system.
"We have since embarked on house-to-house campaign in sensitising the people on the need to cast their votes to all the party candidates.
Alhaji Umaru Kwobo, APC chieftain expressed optimism that the APC candidates would implement the people's oriented policies and programs that will continue to improve on the wellbeing of the people.
He urged the people to collect rice and money if they are offered but make sure they cast their votes for APC. He told them not to sell their votes but to protect it against misused.