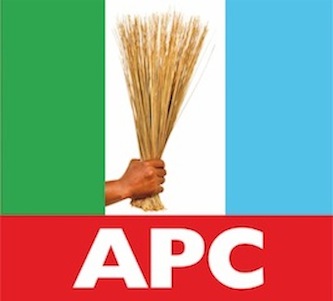 The All Progressives Congress (APC) United States chapter has kicked against postponing the forthcoming elections scheduled to hold next month in Nigeria.
In a statement by the Executive President of the party in USA, Francis John, it noted that in contemporary societies, elections are recognised as the legitimate way of effecting a change of government, noting that, democracy affords the citizenry the opportunity for self-governance through suffrage.
"All Progressives Congress (APC) USA calls on all parties to conduct themselves according to the established rules and accept the results of the coming election and keep the peace for the stability of the country; all discrepancies should be resolved through the court systems," the statement read.
John noted that if the elections are not free, fair and peaceful it can create unintended wave of insecurity which will sweep across the country with reverberations in all states.
"Violence that will occur, during and after the elections, and will bring about instability in the political
system at the national and state levels. Election rigging which is no doubt a major bane of Nigeria's struggle for democratic sustainability over
the years."
"It is our firm belief that a fair election can effect needed changes in our country such as education reform, in spite of the major advances in education and its role for individual development, literacy level in Nigeria and, indeed, Africa has been low. While a good majority of adult illiterates may thrive in many countries, many among them still lag behind their counterparts in developed country.
"Ineffective governance is a common dominator in many developing African countries, this is why elections to usher in fresh and ideas and expertise is paramount.
John then noted that APC-USA stand together and say 'NO' to postponement of the scheduled elections. "There is no credible reason given so far that will warrant such a drastic action. This election must and will take place! On 15 February, Nigeria must part ways with the corrupt and inept government of Goodluck Jonathan. We wish President Jonathan and his administration good luck elsewhere, as for our country your association with us is hardly a lucky affair," the statement said.
He added that: "Nigeria can no longer tolerate the suffering of our hardworking people. We are going to take our country back and return it to its glorious past. It will begin with this election; we shall not accept any government that will ignore the needs of its people, the same thing applies to any groups or individuals that may act in any way that will lead to destruction of our beloved country."
"Our expectations are the same with those of advanced democracies and, as such we expect the following outcomes; Ensure that all registered voters vote with their PVCs or temporary cards," John said in the statement.
He noted that Nigerian politicians earned salaries that surpasses that of a professor in the US. "The high emolument being paid to those holding political offices in Nigeria is worrisome. The salary of a Local Government Councilor is more than what a University Professor earns at the end of the month. This very worrisome and problematic, because it encourages fraud in the electoral process for those who see holding office as a meal ticket rather than an avenue to serve. To them the fastest and easiest way to acquire wealth through success in the electoral process at all cost."
John noted that APC-USA supports General Muhammadu Buhari and his running mate, Prof. Yemi Osinbajo. "We like to reiterate and support the election of General Muhammadu Buhari on the 2015 General Election. We enthusiastically endorse the General because we believe that he will support the Sensitization Workshop on Non Violence in Abuja-Nigeria initiated by the former UN Secretary General Kofi Annan, the Abuja Accord."
"We commend the initiation of Jennifer Cooke, Director, African Program of Center for Strategic and International Studies (CSIS), inviting General Buhari to Washington DC "to give a major public address on Nigeria's future as it stands on the edge of a pivotal national elections." This could have afforded the General the opportunity to begin talks with the industrialized World."
"In view of this APC USA is calling on all Nigerians to come together and show unwavering support for General Muhammadu Buhari through social media, irrespective of our religious, and tribal differences. United we can facilitate the election of General Muhammadu Buhari and Pastor Yemi Osibanjo in this coming election. We stand together as one formidable force in Diaspora prepared to contribute our quota to create an environment in our country that will make mutual co-existence a reality and no more a fleeting dream, there exists no alternative to this resolve; it is an obligation we owe our children and is non-negotiable."
"We encourage General Buhari to assemble the Nigerians of integrity from all walks of life irrespective of religious or tribal origin in his administration to usher in a new beginning in Nigeria. The appointment of Prof Isa Odidi (Canada) as Director General Diaspora/APC Buhari Campaign Organization is a positive step in the right direction. We can envision a greater role for him in the Buhari administration. APC supports voting rights for Nigerians in Diaspora".
"Prof Isa Odidi, our advisory committee leader, has been in constant communication with APC USA International Secretariat and other pro Buhari groups around the world, sensitizing and mobilizing Nigerians to vote in masses for APC come February 2015! Some of our advisory members are: Hon. Maitama Tugga, Dr. Hakeem Baba Ahmed, Sen. Busola Saraki, Hon. Abdulrahaman Bappa, Hon. Bashir Babale, Barr. Solomon Selcap Dalung, Hon. (Dr.) Mohammed Sani Adbul, Hon. Fatai Buhari, Alhaji Nastura Ashir Shariff, Dr. Francis Ugbolu, Hon. Saidu Adamu , Fatima Y. Usman Kaita, Mesi Ada Usiade, William John (London) and our very own Dr. J.T. Wakili".