Damilare Okunola
The Nigeria Tennis Federation, NTF, has assured players in the country that there would be enough tournaments for them this year.
The players were involved in about five national tournaments last year and the federation has now assured them that those tournaments will hold this year, especially towards the end of the year.
Engr. Sani Ndanusa, President of the NTF said that the players were excited with many tournaments available for them last year, adding that the federation has set machinery into motion to ensure more tourneys are staged this year."We will have all those tournaments that we had last year by the special grace of God.
"In fact, we are seriously working to add other tournaments to what we already have because it is our desire to see the players compete at a very high level.
"Last year was really good for us with the introduction of two major tournaments, we hope to follow up on that this year and turn things around with our tennis," he said.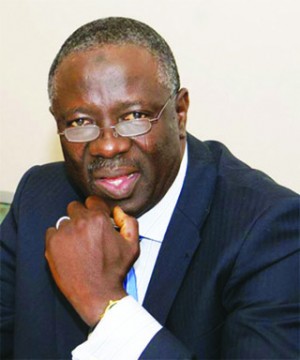 On whether the federation is planning to revive the Port-Harcourt Open which has been rested since the demise of former Speaker of the state, Tonye Harry about two years ago, Ndanusa stated with assurance that they had spoken with the Chairman of the state's tennis association on its possibility.
He said: "Most people expect the federation to always do everything when we have associations under us. They are the ones expected to propose some of these tournaments to us for approval.
"Having said that, we have approached the chairman of the. Rivers State Tennis Association and we are looking forward to having it tournament revived this year.
"But you know that if nothing has been agreed, we cannot come out and confirm to you that we will have it. I can only tell you that it is part of our plans for the new year," he said.