Within 39 years,(1960-1999) Nigeria lost over $400 billion to a rash of corrupt leaders.
And it has lost even more in the last 16 years, with the Jonathan administration taking the gold medal, according to General Ibrahim Babangida, a former military leader, who himself used to be described as the man who institutionalised corruption in Nigeria. He now says his regime was saintly judging by news reports of the looting of the treasury in recent years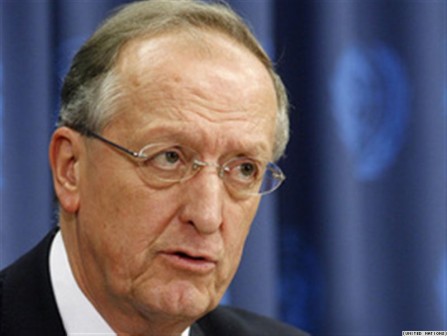 Here is the view of a UN official, Antonio Maria Costa, executive director of United Nations Office on Drugs and Crime, UNODC, on the implications of the huge resources being plundered by successive administrations. He said it in November 2007.
"Nigeria used to be synonymous with corruption just a few years ago. Unscrupulous leaders pilfered the national coffers and stashed away billions of dollars in foreign bank accounts. By some estimates close to US $400 billion was stolen between 1960 and 1999. Sani Abacha alone is estimated to have stolen the equivalent of 2 – 3 per cent of the country's GDP for every year that he was President.
"That is a staggering – almost "astronomical" – amount of money because if you were to put 400 billion dollar bills end-to-end, you could make 75 round trips to the moon! Concretely, those 400 billion dollars could have translated into millions of vaccinations for children; thousands of kilometres of roads; hundreds of schools, hospitals and water treatment facilities that never came to be."