Okafor Ofiebor/Port Harcourt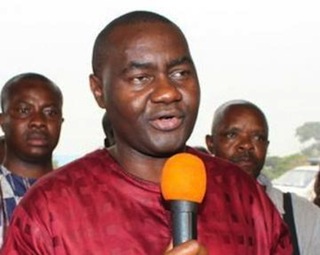 Kagote, an Ogoni socio-political organization comprising Eleme, Gokana, Khana and Tai LGAs says Ogoni people will move on despite the non-acknowledgement of their quest for political emancipation by political parties in the country.
This is as the elites Ogoni group maintained that the dream of the people to produce governor in Rivers State is alive.
This was contained in a resolution reached at the end of the organization's meeting in Bori, traditional Headquarters of Ogoni, read to newsmen by the President of Kagote, Dr. Peter Medee.
Medee who said the organization arrived at the position following a painstaking consultation insisted that since the desire of Rivers people seems to favour rotation of power between upland and the riverine, political parties should consider Ogoni as next, given that, the riverine question is near achievable.
"Despite the neglect of our quest for political emancipation, Ogoni Governorship dream is alive. We therefore urge all political parties to consider Ogoni as next, since the desire of Rivers people seems to favour rotation of power between upland and riverine, and given that the riverine question is being answered.
"Ogoni is a very complex area when it comes to politics; we were consulting, we did a lot of consultation and we did a lot of research. We did a lot of experimentation and we are now satisfied that if the riverine question is being pursued; the next question that must be answered is the Ogoni question".
Dr. Medee urged Ogoni people to support their sons and daughters in the general election especially those seeking re-election since as he put it "we are convinced that their presence as ranking members of the respective institutions they seek, will enhance the quality of representation Ogoni and indeed Rivers people desire.
The Kagote President, who said the people will vote in recognition of individuals and not party stressed that "for our views and our desires to be answered at the Senate, we need a ranking Senator and that senator is Senator Magnus Abe. So, we are urging our people to vote en-masse for Senator Magnus Ngei Abe come February 14, 2015".
On the issue of violence, Medee said, "we condemn the spate of politically motivated violence creeping into Ogoniland and caution youths over being used to unleash terror on our people. We urge our people to vote for trusted, tested, credible and accessible individuals and not party".
The organization commended the state government, the state commissioner of Police and other security agencies for steps being taken towards the restoration of peace between Kporgor in Tai, and Wakama in Ogu/Bolo local government areas and urged them not to relent till permanent peace is achieved.