Funsho Arogundade
Former President Olusegun Obasanjo has described foremost female drummer, Aralola Olamuyiwa popularly known as Ara as a pride to the African youth.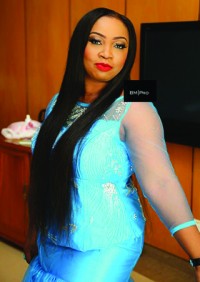 In his congratulatory message to Ara at her recently held birthday celebration, Obasanjo wished her a very happy birthday and commended her for all she has been able to achieve at such a young age.
"You have done very well for yourself; you have succeeded in placing our culture on the map of the world. The talking drum used to be associated with dirty old men but with your smartness, talent and doggedness, you have added glamour and value to the act of playing the talking drum. I urge our youths to take a cue from you and promote our culture because that is all we have and who we are," Obasanjo stated.
In the same vein, Nobel laureate, Prof. Wole Soyinka also commended the ace drummer for her contributions to the arts industry and described her as a model to be emulated by the young people.
Ara's birthday celebration was held last Friday at the Oriental Hotel, Lagos, and tagged 'An evening with Ara', the multi-dimensional event featured an evening of movie premiere, album preview, a special birthday dinner and intellectual discourse.
Aside a special birthday dinner, guests were also afforded the privilege of listening to some tracks from her much anticipated debut album due for release soon. The evening was also spiced with an exclusive screening of her much touted movie Osunfunke.
Ara currently signed on to Aremo Segun Oniru's record label, D Prince Is Here Entertainment, has also signed a new management deal with Akinwale Oluwaleimu's Event and Entertainment Consult.

Load more