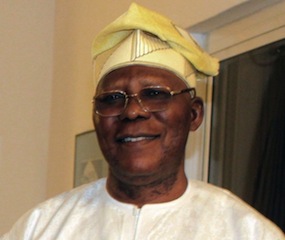 The Supreme Court on Friday ordered that ex-Aviation Minister, Prof. Babalola Aborishade, charged with corrupt enrichment by the Federal Government, should return to the lower court to face trial.
The court's decision followed an appeal by Federal Government against the ruling of the Court of Appeal, which upheld the trial court's decision admitting some exhibits against Aborishade.
NAN reports that Aborishade and three others are standing trial before a Federal Capital Territory High Court, Abuja, over alleged mismanagement of airport renovation funds.
The ex-minister is joined with an ex-Director of Nigerian Airspace Management Authority (NAMA), Taju Dairo, and two others, as co-accused in the suit.
Aborishade had appealed the trial court's decision to admit in evidence, a statement made by Dairo against him, which was upheld by the Court of Appeal, prompting the appeal.
Justice Kumai Biyang-Akaahs, in a unanimous judgment, held that Aborishade had appealed against a ruling that was not directed against him.
He noted that the ruling was on whether or not to admit the statement by Dairo and not his (Aborisahade's) own statement.
The apex court, therefore, held that from evidence before it, the trial court was right to have held that Dairo's statement was made voluntarily.
It then ordered the lower court to re-admit the statement and resume the full trial of the ex-Minister and the three others.

Load more