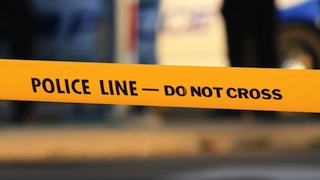 A United States defence contractor said Sunday that two of its American employees came under fire in the latest attack against Westerners in Saudi Arabia.
It was the second time in recent months that staff of the contractor Vinnell Arabia have been targeted.
"We can confirm that two Vinnell Arabia employees were involved in an incident on Friday, in which they were shot at by assailants in the al-Ahsa province of Saudi Arabia," the company said in a statement issued through a public relations firm.
"Both employees were injured but are in stable condition at a local hospital," it added.
Saudi police said earlier that one American had been wounded in a shooting.
"A car carrying two American nationals… came under fire from an unknown source," on Friday afternoon in al-Ahsa, part of the eastern region which is the source of most of the kingdom's oil wealth, police said.
Vinnell Arabia provides training for the Saudi National Guard, a parallel army.
A source close to the incident told AFP that several rounds were fired at the Vinnell vehicle from a white car.
The Vinnell driver was hit several times, the source said, adding he was not aware of injuries to the second employee who was able to drive his wounded colleague to hospital.
The incident occurred just east of a National Guard base near Hofuf city.
On Friday, a resident of al-Ahsa told AFP that police had blocked off the area around a National Guard facility.
Asked about a possible motive for the shooting, interior ministry spokesman General Mansour al-Turki said: "We're still waiting for the results of the investigation."
The attack is the fourth against Westerners in the kingdom since October. It comes as Saudi Arabia participates in United States-led air strikes against the Islamic State jihadist group in Syria, raising concerns about possible retaliation.
In October, one Vinnell employee was shot dead and another wounded at a petrol garage in the capital Riyadh.
The interior ministry identified the suspected shooter as a US-born Saudi who had been fired from Vinnell Arabia.
He was shot and wounded in a gunfight with security officers.
"It was not a terrorist-related incident," Turki said.
Vinnell's Facebook page says it is "dedicated to providing the best in military training, logistics and support" to the Saudi National Guard, using expertise from former US military and government personnel.
The Guard has around 200,000 men whose duties include combatting "terrorism".
It has infantry, mechanised and special forces wings, and is reportedly to acquire Black Hawk and Apache helicopters from the US this year.
Formed from tribes traditionally loyal to the al-Saud dynasty, it operates in parallel, and as a palace-directed counterbalance, to the regular armed forces.

Load more