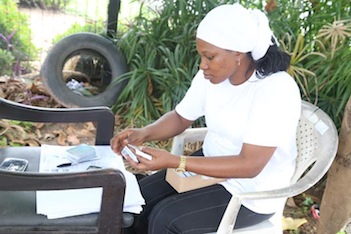 Alhaji Yahaya Kyado, UPN gubernatorial candidate in Kano state urged members of the party in the state to collect their Permanent Voters Cards to ensure the needed political change in the state and the in the country at large.
Kyado told news men in Sokoto that the party represent the hope of the people of the state to ensure rapid political growth of the state.
He said that only policies and progresses that would enhance the living condition of the people would be implemented.
He said that a master plan that would ensure good portable drinking water, health care delivery, Agriculture, roads construction and provision of learning materials had being work out for full implementation if elected.
He said that this would only be possible if supporters collected PVCs and voted for the party in the next month election.
He also advised those who are yet to register to go to the nearest INEC office to do so.
"This is to enable them to contribute their quotas towards the development of the nation's nascent democracy," he added.
He also called on them to," shun money bag politicians who may approach them to send their permanent voters cards."
He expressed dismay over the use of youth as political thugs by some politicians, Saying this bad habit must be stopped.
He explained that as the future leaders of Nigeria, the youths should be guided to be responsible members of the society.
"The culture of violence that is being introduced in this country is alien to our tradition.
" I don't believe in violence and those who are into it should reconsider their steps" he said.
He called for responsible politicians to convince people on what they intend to do if given the mandate.
Kyado advised politicians not to use unscrupulous people to unleash mayhem on the people because of elections.
He promised that if elected, his government would invest in the youths so that the country would have a vibrant future.
" We must invest in the youths for a better tomorrow , because they represent today and the future."he concluded.
" My number one priority if elected as a governor of Sokoto state would be education in which majority of the beneficiaries will be the youths," he vowed.

Load more