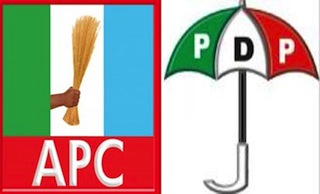 No fewer than 500 members of the opposition All Progressives Congress (APC) in Gwadabawa Local Government Area of Sokoto State on Monday defected to PDP.
The new party members were received by Sokoto State Chairman of PDP, Alhaji Ibrahim Milgoma during the party's gubernatorial rally in the area.
Milgoma called on the people to vote for PDP at all levels and said that supporters of the party nationwide were always loyal.
The chairman urged them to shun violence and "maintain and endure the criticisms of opposition supporters for peace to reign during and after the conduct of the 2015 general elections."
The PDP gubernatorial Candidate of PDP, Sen. Abdallah Wali, promised to boost the state's health, education, agriculture and youth empowerment sectors if voted into office.
Wali said the only way to succeed is by addressing the cause of poverty which is unemployment and corruption in the state.
"Our administration has planned possible and durable ways of tackling the challenges of poverty, unemployment and economic development, if voted into office.
"Our hope in the state and the nation is to provide plausible solutions for the societal under-development and the fight corruption," Wali, promised.
He thanked the people of Gwadabawa Local Government Area for their loyalty and support to PDP and welcomed the defectors into the PDP family.
Wali described the defection of the former APC members to PDP as a great achievement and promised to ensure justice and equality among all members of the party, if elected.
He further called on the party members to accept the defectors in good faith to ensure that PDP became stronger and united toward the elections.

Load more