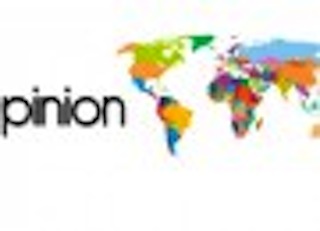 Presently, as I write, Nigeria is not doing too well in terms of many indices for economic growth and development. Consistently, in terms of GDP per capita, Nigeria has been ranked between 123 and 143 in the world by IMF/ World Bank/CIA World Factbook. Nigeria is ranked 152 out of 187 countries in the UNDP's Human Development Index's report. In addition, we are currently the 16th most corrupt nation in the world (together with Cameroon, Iran, Kyrgyzstan, Lebanon, and Russia), according to statistics from Transparency International.
However, Nigeria has always been in the pole position and leading nearly all other countries in the world, when two factors are taken into consideration. These two factors are security votes and emoluments of political office holders. Sadly enough, all political office holders are culprits of these extortionate remunerations, irrespective of their political affiliations.
The presidency, state governors, and local government executives cart away public funds running into billions of naira every month in the guise of security vote without any scrutiny or accountability!
The most painful part is that the so-called opposition is also a beneficiary of this heartless largesse and none of the political parties' manifestoes has addressed this serious issue.
A rib-tickling example of the ills of security vote is the squabble between the then Oyo state governor, Rashidi Ladoja, and self-styled "garrison commander" of Oyo politics as at then, Lamidi Adedibu. The barefaced feud over the sharing of the governor's security vote by these two men necessitated the call for the cancellation of security votes by the then governor.
It is on record that Governor Rotimi Amaechi, who recently became an anti-corruption crusader, approved 1.5 billion naira monthly as security vote to his predecessor, Peter Odili, when Amaechi was the speaker of the state House of Assembly. Also, there were reports that Governor Godswill Akpabio, at a certain period, was receiving 1.8 billion naira monthly as security vote.
As far back as 2008, Governor Adams Oshiomhole was accused of squandering 911 million naira as security vote in just one month by the then speaker of the state house of assembly. During this period, a group which called itself "Abia Elders Forum" also accused the Abia state governor of attempting to collect 8.4 billion naira annually as security vote.
At the same period, the media aide of the then governor of Anambra state, Peter Obi, confirmed that the governor was collecting 250 million naira monthly as security vote. And to cap it up, all the 36 state governors requested for an increase in unaccounted security votes allocation to states in June 2012!
The poorest states today pay about half a billion naira to their governors monthly. With a minimum wage of 18,000 naira, this amount is enough to hire about 28,000 workers monthly in each of these states. Assuming an average of 700 million naira monthly per governor, about 4.7 trillion naira would have been lavished as security vote by state governors alone since Nigeria's return to democracy in 1999!
By my estimation, this amount is enough to establish 592 additional universities; construct 1,178 secondary schools, 3 standard refineries, and 4,738 km of roads. In addition, it can provide 14.7 GW of hydropower, 15.2 GW of solar power, and 11.4 GW of gas-powered electricity. Regrettably, insecurity still pervades our landscape like wildfire. Of course, Nigerian governors can do without security vote. If governor Kwankwaso could abolish security vote in Kano state, then every other governor has the capacity to do the same.
The callous jumbo pay for public office holders in Nigeria is another silent crime being committed by APC, PDP, and other parties in government. In a study carried out by The Economist in 2013, the basic salary of a Nigerian federal legislator is 116 times the country's GDP per capita. Unfortunately, neither PDP nor APC has made this issue a part of its campaign agenda for the 2015 elections. For Nigeria to experience real and practical change including constant electricity supply, there are some issues that go beyond the lofty promises of APC and PDP. And these issues are the reckless security vote allocations and outrageous allowances of public 'servants'.
• Adewale Giwa is a researcher at Masdar Institute of Science and Technology, Abu Dhabi, United Arab Emirates and a member of the Nigeria Future Energy Group.
Email: [email protected], www.nifeg.org

Load more