A frosty reunion awaits Ivory Coast and DR Congo on Wednesday night in Bata when they meet in a 2015 AFCON semifinal showdown.
This will be the two sides third encounter in the last five months after they met in the 2015 Africa Cup qualifiers in which they recorded painful away results against each other.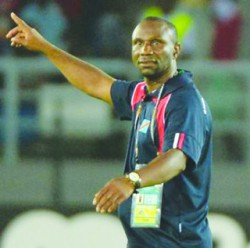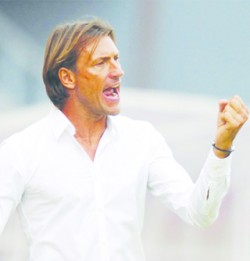 Ivory Coast beat hosts DR Congo 2-1 in the first leg of their Group D qualifiers on October 11 in Kinshasa.
Four days later, DR Congo avenged that defeat with a 4-3 win in Abidjan.
DR Congo coach Florent Ibenge said it will not be easy in their grudge match against Cote d'Ivoire.
"This is a team unlike the one we met in October. It changed especially defensively. There are new faces that were added like Kolo Toure who has masterful command of his teams defence," Ibenge said. "The team is also much more mature." There is also an extra twist to the plot with Ibenge meeting Claude Le Roys' protege and  Ivory Coast coach Herve Renard.
Ibenge outwitted Renard's mentor in the quarterfinals last Saturday when DR Congo rallied from 2-0 to beat Le Roy's Congo-Brazzaville 4-2.
A win for DR Congo will see them through to their first final appearance since lifting their second and last Africa Cup title in 1974.
Ivory Coast on the other hand are targeting their first final appearance since losing to Zambia in the 2012 final with coincidentally Renard in charge of the latter.
"I'm only interested in winning (the cup), any other thing I won't be satisfied. A few weeks ago, we were just the underdogs. But in football, a lot of things happen so fast.
"When we started this tournament, all the teams were at par. We are now remaining four teams and the best position is No.1."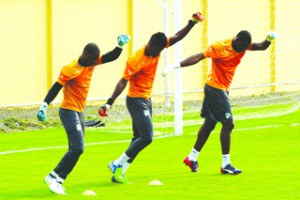 He also admitted the style of Ivory Coast has changed from that of previous tournaments.
"We now have a different style from the Cote d'Ivoire of the past. We have some new players, some of whom you only got to know at this competition. But they worked hard during the preparations.
"We now have a balance of hard workers and talented players. This is perfect for Ivory Coast."
The Elephants will be hoping Renard's magic he blended in Equatorial Guinea three years ago in en route to victory is still potent enough to take them to the promised land.
Winner will meet victor of Thursday's other penultimate stage clash involving Ghana and hosts equatorial Guinea.

Load more