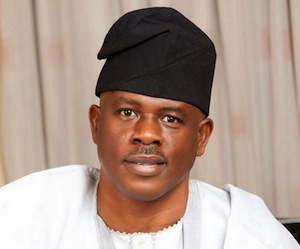 Senator Musiliu Obanikoro has stated that Nigerians want continuity at the federal level in Nigeria but change in Lagos state.
Obanikoro who led the Goodluck/Sambo Campaign Support Team in Lagos on Wednesday said the road show was part of efforts to drum up support for the Peoples Democratic Party (PDP) in the state.
The road show kicked off around 9:00 a.m. from the Costain Area of Western Avenue in Surulere, terminating at Mile 12 area Ikorodu Road in the afternoon.
NAN reports that over 20 trucks and numerous buses, among other vehicles were used to convey supporters as they danced all through the route.
Thousands of supporters were on foot, dancing and displaying umbrellas, thereby slowing down vehicular movement on the route for hours.
Addressing newsmen after the show, Obanikoro said that the crowd attested to the fact that most people in Lagos state want President Jonathan re-elected.
"I was shocked by those who dropped what they were doing to join the show, which became a kind of movement, to pass a message.
"The people have shown their support for continuity and for a change in governance in Lagos that will give human face to policies.
"We are doing this to create more awareness on the need for the people of Lagos to shun propaganda and vote for the right candidates," Obanikoro said.