Okafor Ofiebor/Port Harcourt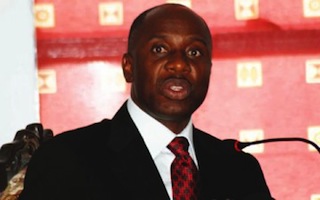 The Rivers state chapter of the Peoples Democratic Party (PDP) has accused Governor Rotimi Amaechi of not releasing the January 2015 monthly federal allocations to the Local Government Councils.
Describing the action of Amaechi as arbitrary and smacking of executive lawlessness, the party through a statement from the office of its chairman, Felix Obuah, and signed by his media aide, Jerry Needam said the governor has no right under the operational constitution to withhold the councils' allocations.
The party alleged that the only reason Amaechi has decided to withhold the allocation is to use same for this month's elections.
Rivers PDP further alleged that it is fully aware of the criminal implication of not allowing the councils access to their accounts and in order not to be caught in the web of this criminality, he cleverly detailed his commissioner for Local Government, Finance and the state Accountant-General to hold onto the allocations.
Regrettably, the party claimed, Amaechi has asked the caretaker committee chairmen to apply for the release of monies only for staff salaries, PDP claimed.
The party stated that despite the fact that these Caretaker Committee Chairmen have outstayed their tenures, it nonetheless condemns the withholding of funds belonging to Rivers people, which are meant for the development of the state.
However, when Dr. Lawrence Chukwu, the Caretaker Committee Chairman of Obio-Akpor was contacted to verify the allegation whether allocations due to councils were being withheld as alleged by PDP, he feigned ignorance.

Load more