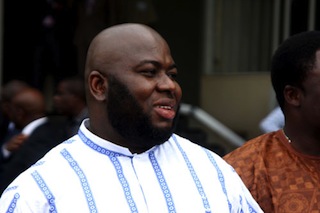 The Department of State Services (DSS), said on Thursday that it had invited Asari Dokubo, an ex-Niger Delta militant, several times over recent inflammatory statements credited to him.
The spokeswoman of the DSS, Marilyn Ogar, said this on Thursday while responding to a question at a news conference organised by the National Information Centre.
"First of all, whatever is the operational procedures that we take after we have issued out warnings, we do not make them public.
"And I want you to recollect that Asari Dokubo has been brought into the office – DSS, a couple of times.
"It is not in the position of the office to begin to tell you who has been brought in or who has not been brought in.
"We still stand by our words that whoever in any way would want to interfere or interrupt the peace that prevails, he or she would definitely be dealt with," Ogar said.

Load more