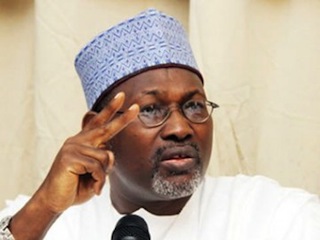 The Independent National Electoral Commission (INEC) on Thursday said that it would engage no fewer than 33, 860 ad-hoc staff in Lagos State for the forthcoming general elections.
The INEC Public Relations Officer in Lagos State, Mr Olufemi Akinbiyi, made this known in an interview with NAN in Lagos.
The general elections are to hold on February 14 and February 28.
Akinbiyi said that four ad-hoc workers would be used in each of the 8, 465 polling units in the state.
"We cannot talk of shortage of staff at this level. After the training of assistant presiding officers, training of presiding officers will be done at the various local governments.
"We will select the best and then have some reserve. There are going to be four officers per polling unit, and we have 8, 465 polling units in the state.
"In each polling unit, we will have a presiding officer and three assistants. The number of staff needed will even be more than that because we have not included returning officers and supervisory returning officers," Akinbiyi told NAN.
The INEC spokesman said that training of the ad-hoc workers was ongoing.
He said that the commission, in Lagos, had received more than 10, 000 smart card readers for the elections.
On the ongoing distribution of Permanent Voter Cards (PVCs) in the state, Akinbiyi said that many more people were coming forward to pick up their cards.
He urged eligible voters who had been duly registered and had yet to get their cards to visit their polling units to collect them before the Feb. 8 deadline.
Akinbiyi also spoke on the readiness for the elections, saying the commission was working hard to ensure early arrival of election materials at the polling units.
He said that the commission had evolved some strategies which would ensure that materials were moved to the local governments and wards in good time.
"This will ensure early arrival of materials and personnel at polling units on election day for voting to start early," he said.
The spokesman told NAN that the commission applied the strategy in Osun and Ekiti states and it enhanced early arrival of materials at polling units.

Load more