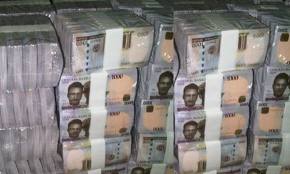 Nigeria's naira fell 0.75 percent in volatile trades against the dollar shortly after the forex market opened as demand for the greenback surged amid thinning liquidity, dealers said.
The naira, which opened at 192.70 to the dollar, quickly hit a record low of 194.30. It closed within a range of 190.10 to 192.40 the previous day.
The naira is trading outside a target of 160-176 to the dollar, which the central bank set following a devaluation in November and has continued to hit record lows despite the bank's regular interventions.
Meanwhile, the CBN plans to sell $76.3million to the 2,544 burea de change operators in Nigeria, to improve dollar availability in the country. each BDC will get $30,000 from the special sale.
By noon today, a dollar fetched N210 in the parallel market.

Load more