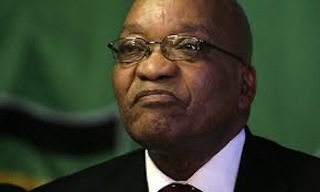 South Africa's national news agency SAPA Thursday announced it will shut down at the end of next month because of financial problems.
"The company will be liquidated and its operations will cease on March 31, 2015," South African Press Association (SAPA) board chairwoman Minette Ferreira said in a statement.
The 76-year independent, non-profit organisation, has been struggling since the country's four largest private media organisations that bankrolled it started pulling out two years ago.
Three other media organisations have expressed interest in taking over and setting up a "commercially based" news agency.
The three — Gallo Images, KKM Review Publishers and Sekunjalo Investments Holdings — have submitted proposals that are being evaluated by an independent firm of auditors.
But because SAPA is a non-profit body, it "could not be sold off" so its assets will have to be disposed," said Ferreira.
With a network of 40 journalists across the country, the news agency was a primary supplier of breaking news to most of the news channels in the country.