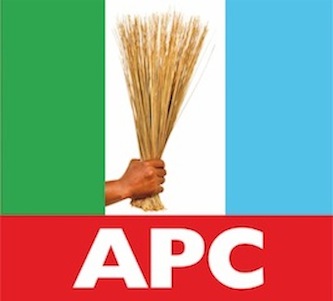 The United State chapter of the All Progressives Congress has lauded the Council of State for insisting that the general elections will hold as scheduled this month.
The body said it closely followed Council of State meeting in Aso Rock, Abuja, Nigeria's capital and was impressed with the decision to allow the presidential election hold as scheduled by the Independent National Electoral Commission. "We applaud the stakeholders prompt attendance, most importantly for making out time to resolve a national puzzle. The meeting is equal to that of the United Nations and means more to Nigerians," the statement said.
The USA chapter of Nigeria's main opposition party urged citizens to be resolute during the election. "Regardless of this outcome, we should not be overwhelmed, it could be another form of distraction, as the incumbent are busy working out foul play. From the information reaching our secretariat, they are mapping out new strategies, which includes unwillingness to provide adequate security, result manipulations, rigging and grafting and an interim government. This is not limited to announcement of false results and refusal to handover on May 29th."
The Director General Diaspora/APC Buhari Campaign Organization-Prof Isa Odidi (Canada) thanked all Nigerians in Diaspora, stakeholders, social media and pro Buhari/Osibanjo groups, APC Canada, APC Europe, APC USA, APC Asia, APC South Africa, etc for echoing in one voice in support of change!
"The outcome of this meeting is made possible by all. We have a few days to decide the future of our beloved country-Nigeria and there is need for continuous campaigns and advocacy to request nothing less than; free and fair election, timely announcement of correct results, declaration of winner and handover on May 29," the statement said.
"At this point, it is necessary to remind Nigerians, that the country is not any one's personal property, law and order must be observed at all times and most importantly at this election as the world is watching".
APC USA showered appreciation on everyone that attended the Council of State meeting. "APC USA International Secretariat appreciates the participation in Council of State Meeting: former Presidents and Heads of State also attended the meeting except former President Olusegun Obasanjo who was not present at the beginning of the meeting."
The leaders at the meeting included Shehu Shagari, Yakubu Gowon, Buhari Muhammadu, Ibrahim Babangida, Abdulsalam Abubakar, Ernest Shonekan and President Goodluck Jonathan. Also at the meeting are the Chairman of the Independent National Electoral Commission (INEC) Attahiru Jega, Chief of Defence Staff, Alex Badeh and other security chiefs.
Others are: Senate President, Senator David Mark; Speaker of the House of Representatives, Aminu Tambuwal; National Security Adviser, Colonel Sambo Dasuki, Attorney General of the Federation, Mohammed Adoke, former Chief Justices Alfa Belgore and Dahiru Mustapher, and Secretary to the Government of the Federation, Senator Anyim Pius Anyim and state governors.
According to the statement, Prof Isa Odidi (Canada) – Director General Diaspora/APC Buhari Campaign Organization envisages a stronger APC Diaspora, hence, the need to borrow from past and present Nigerian leaders coming together for a common purpose to resolve a national puzzle and expect same from Diaspora.

Load more