Funsho Arogundade
Mr. Nigeria, Emmanuel Ikubese, Sharon Ezeamaka, Chris Attoh, Timini Egbuson and Olumide Oworu, would return to the long-awaited TV series, MTV Shuga.
Ikubese returns to play the role of unlucky-in-love music promoter, Femi after failing to find happiness with long-time crush Foye, which was played by OAP, Maria Okanrende in series 3.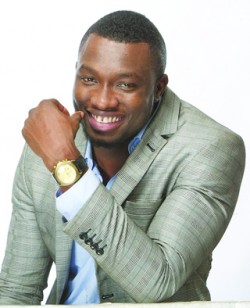 Femi has been living with HIV for several years, having more success in affairs of the heart, although somehow the path of true love never seems to run smoothly for him in season 4.
Troubled teenager Princess, played by Sharon Ezeamaka, is struggling to deal with her pregnancy after discovering that she is HIV positive, but will her older lover Solomon come through and support his child after all, or will Princess be left to face things all alone?
Other returning characters include Tobi and Weki, played by Timini Egbuson and Olumide Oworu, respectively.
A number of key roles, including a brand new family from South Africa, remain to be cast.  Auditions for additional walk on parts will be held at the three On-Tour With MTV Shuga events, being held in March 2015.
A new focus for 2015 will be an increased emphasis on promoting HIV testing, in partnership with the Elton John AIDS Foundation, with the goal of encouraging 25,000 youths to get tested, motivated by a series of special MTV Shuga on Tour festivals to be held nationwide in March 2015.
Fusing sexual and other public health messaging with world class storytelling and relatable characters, the new series of MTV Shuga will focus on a range of themes relevant to young Nigerians, including adolescent girls, stigma, prevention of mother-to-child transmission (PMTCT) of HIV, HIV testing and 6222 (NACA helpline), gender-based violence, first sex, and disclosure of HIV status.

Load more