Controversial rapper and member of defunct Remedies, Eedris Abdulkareem, has dropped a new song and video titled 'Shine Ur Eyes' to educate Nigerians about the forthcoming elections.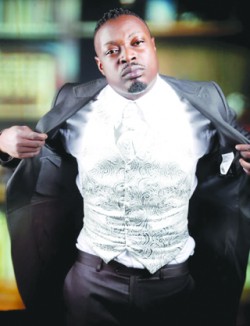 The new work, released under Eedris' Lakreem Entertainment, also has a message in support of President Goodluck Jonathan, and prayed for a better Nigeria.
At a special preview session held at Club Vegas in Ikeja, Lagos recently, Eedris said he was inspired to produce the song since 2015 as an election year means a very crucial time for Nigeria people thus a need to chart a path that will either make or mar the dreams of a better and brighter tomorrow.
"We have come a long way as a people who desire to see their country amongst other prosperous, strong and powerful nations of the world. This dream is attainable and hopefully, in perfect tune with the laudable transformation agenda of the President Goodluck Jonathan administration. I look forward to a Nigeria devoid of ethnic sentiments, religious bigotry, terrorism, nepotism, economic sabotage, corruption and unpatriotic elements," Eedris told P.M.NEWS Entertainment Café.
He added "Nigeria as an indivisible country is built to accommodate and cater for the young and old, the rich and poor, the strong and the weak, as well as the foreigners or aliens. Nigeria is on the march again and we march to consolidate a winning formula. We must march for the uninterrupted continuation of the life changing transformation agenda of Mr. President and his team. I believe in his dream and want the youths to support him."
Reacting to insinuations that he has been paid to support the president, Eedris said he needs not collect money to know what is right for him and other Nigerians.
"I didn't collect any money. I have not even met the president but if I am opportune to meet him, I will have to ask him why he said he will not jail corrupt politicians," he added.
Eedris revealed that he is working on a new album titled Spirit of Naija which will be released in April.
"My last album was released five years ago, and come this April, I'll drop another classic album titled Spirit of Naija.  The album will speak about a lot of intricacies and sensitive national issues. It is about re-awakening the Spirit of Naija to make change and ready to add value to our communities," the rapper said.
The album, P.M.NEWS Entertainment Café learnt, will feature collaborations with established and new artistes.

Load more