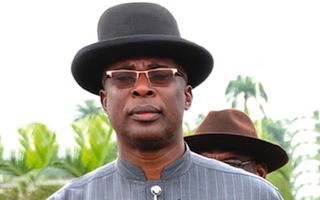 Former Bayelsa state governor and a chieftain of the All Progressives Congress (APC) Timipre Sylva appeared before the Department of State Services (DSS) today for questioning contrary to reports on social media and some online news platforms that he was arrested.
The reason and nature of questioning was not revealed but according to the media of Sylva he was questioned by the DSS and has since returned to his home in Abuja.
Dofie Ola, Sylva's media aide told PM News that the former governor honoured a request by the DSS and was questioned. He noted that the governor went to DSS's by himself. "He is a gentleman. He was invited and he has honoured the invitation," he said.
More to follow…

Load more