Funsho Arogundade
Ibinabo Fiberesima, the national president of the Actors Guild of Nigeria, AGN, has said that the Guild never abandoned ailing actor and member, Prince James Uche.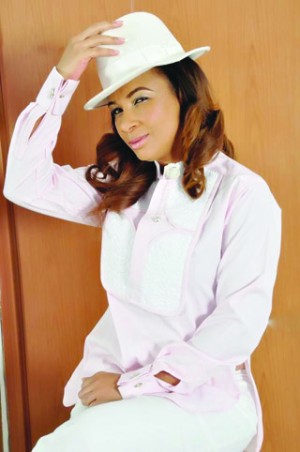 The actors' leader cleared the air on the story making the rounds especially in the social media that AGN has abandoned the actor.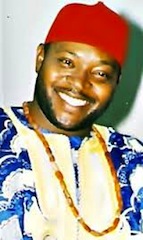 Ibinabo disclosed that in September 2013 when the Guild got the information about Uche's health issue, they took over the responsibility.
She noted that as the national president, she visited him and he refused to be taken to hospital or access the health plan of the Guild. Rather, he told the AGN team that he needed cash and an initial N100,000 was given to him.
Her words: "In May 2014, we visited him again to check on him after which we took him to R. Jolad Hospital Gbagada, Lagos State where comprehensive tests were conducted and he was diagnosed of complications arising from HBP/Hypertension which led to stroke of the eye. He was admitted and well treated at the hospital for over a week before he was certified well and discharged by the doctor.
"After that, we took him to Eye Foundation for further optical treatment. The medical team discovered that the eye vessel that supplies blood to the eyes was damaged as a result of a stroke he suffered many years ago, and nothing could be done. It was then recommend that he keeps the blood pressure low at all times to avoid further complications which could lead to total blindness."
Ibinabo added that to ensure Uche gets regular medication for the HBP, the Guild enrolled him on a Health Plan with an HMO at R. Jolad Hospital Gbadaga close to his residence and equally obtained a dietary guide to help curtail his high blood pressure.
The AGN president also revealed that on 26 May, 2014 during the first year anniversary of Lagos State Chapter of the Guild, Uche was presented a cheque covering two years rent to his agent in the presence of all members of Lagos State Chapter.
She also approved pocket money allowance as well as food items for him.
Between June and December 2014, the Guild claimed to have been in constant touch with Uche and he never told any of them of any kidney ailment neither did all the tests conducted on him both at R.Jolad Hospital and Eye Foundation Hospital indicate any sign of kidney problem.
"During the medical expedition, Prince Uche told us that his church took him for dialysis three times and they found no problem with his kidney. Much as we would not like to join issues or publicise any assistance offered to our members, we sincerely wish to set the records straight that Actors Guild of Nigeria did not neglect Prince James Uche. We have done everything humanly possible to assist him. We remain committed to the welfare of our members which is top most priority on my programme," she said.

Load more