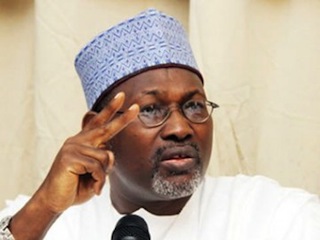 Alhaji Hussein Pai, the Kogi Resident Electoral Commissioner of INEC, on Friday, called for positive synergy between the media and the commission toward conduct of rancour-free general elections.
Pai made the call at a one-day workshop organised by the Correspondents' Chapel of Kogi council of Nigeria Union of Journalists (NUJ) in collaboration with INEC in Lokoja.
Represented by Mr Zagana Gbaje, a Legal Officer with the commission, Pai noted that though the Electoral Act 2010 as amended devoted only three sections to the media coverage of elections.
He noted that it was imperative for the media to be involved in the entire electoral process.
The media, according to him, must therefore, see themselves as partners with the election management body.
He urged the media to uphold the ethics of the profession, saying that the essence of the media was to ensure balanced and objective information.
The commissioner said INEC had been severally accused of rigging elections but insisted that the media could also rig elections by distorting information.
Declaring the workshop open, the state Governor, Capt. Idris Wada, represented by his Media Assistant (Print), Alhaji Yekini Jimoh, described the role of the media as crucial to the success of the general elections.
Wada said media outputs largely influenced the voting pattern and choice of the electorate in elections.
He urged journalists to be fair and unbiased in their reportage to sustain unity in the country.
The Chairman of the state's council of NUJ, Alhaji Ali Atabor, urged journalists to conduct themselves well while covering the elections.
He urged them to generate issues from events and set agenda for politicians and government.
Earlier, the Chairman of the Correspondents' Chapel, Malam Ademu Idakwo, said the event was aimed at keeping newsmen abreast of their position in law as regards coverage of elections.

Load more