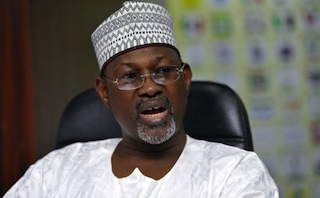 Independent National Electoral Commission says it is yet to make an announcement or decide on whether the February 14 presidential elections will be rescheduled.
INEC's reaction comes after Associated Press (AP) said Nigeria's electoral commission will postpone February 14 presidential and legislative elections for six weeks to give a new multinational force time to secure northeastern areas under the sway of Boko Haram.
"INEC currently meeting with political parties, meeting with civil society organisations coming up shortly. #Nigeriadecides," the electoral body wrote on its official Twitter page.
It was followed by another tweet: "INEC has not made any official announcement about Feb. 14th polls. Meetings still ongoing. #Nigeriadecides," it said.
INEC chairman, Attahiru Jega is expected to make an announcement by 5:00 p.m. (17:00 GMT) today.