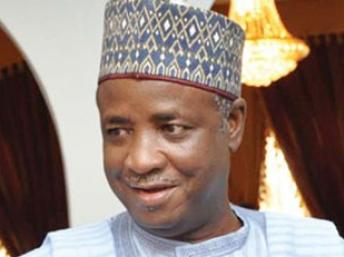 The Sokoto State Government said it was sponsoring 42 students in Niger and Burkina Faso to obtain bachelor's degrees in French.
Chairman of Sokoto State Scholarship Board, Alhaji Jelani Kalgo, made this known at the inauguration of an eight-month Intensive Preliminary French Programme for 70 persons in Sokoto on Saturday.
Kalgo, represented by the Director of Administration of the board, Alhaji Salihu Galadanchi, said the first batch of 17 students were pursuing their first degrees in French at Abdou Moumouni University in Niamey, Niger Republic.
Another batch of 25 students will be leaving for the University of Ougadougou, Burkina Faso, for a similar programme.
"The board has also paid registration fees for fresh, returning , spill over and amnesty students at the Usmanu Danfodiyo University, Sokoto.
"The gestures are aimed at grooming interested and qualified indigenes to pursue degree programmes in French language.
"This is yet another milestone in the development of education in our dear state," Kalgo added.
The chairman urged the beneficiaries to reciprocate the gestures by being dedicated and hard working to justify the huge amount of money spent on them by the state government.
In a message, Head of Department of Modern European Languages and Linguistics of the university, Dr Aminu Mode, commended Sokoto government for reviving French study.
"This is crucial as Sokoto shares border with Niger Republic. Speaking French as a second language confers a lot of advantages on any Nigerian," he added.
The Coordinator of the programme, Dr Umar Dogon-Daji, said 15 academic staff, including expatriates, would religiously conduct the training.
Dogon-Daji, Head of the French Unit of the university, promised that "we will justify the confidence reposed in us by the state government."
A spokesman for the participants, Malam Walijo Bello, pledged to study hard to justify the confidence reposed in them.
The programme is sponsored by the Sokoto state government and being run by the French Unit and the Consultancy Services of the Usmanu Danfodiyo University, Sokoto.