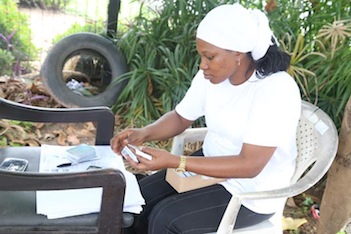 Patrick Eholor, Deputy Chairman of Labour Party in Edo, has said that the postponement of the elections by INEC should guarantee an extension of the collection of Permanent Voter Cards (PVCs), and also for the electorates the opportunity to collect their PVCs.
Eholor, who is also the President of One Love Foundation (NGO), told NAN, in an interview in Benin, that it was a good omen which all stakeholders should understand and plan with.
"If all registered voters are able to collect their PVCs, automatically they will be able to vote their choice of leaders
"A situation where 90 per cent of northern states have collected theirs and Eastern and Southern states have not collected is unfair and unjust," he said.
He added that the postponement will create room for many voters to vote their choice without disenfranchising anybody, and for INEC to conduct a free fair and credible election.
In a related development, Coalition of Registered Political Parties (CRPP), has condemned the shift of general elections.
A statement signed by the Chairman and the Secretary of the party, Mr Charles Aguebor and Samson Isibor said that reasons given by INEC was unacceptable.
"The action of INEC may send wrong signal to the international community who may declare Nigeria a pariah state; lacking in democratic value," the statement reads.