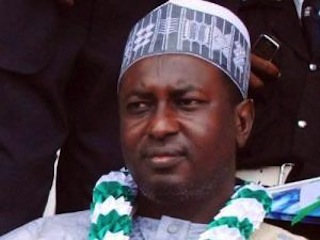 The Kaduna State Governor, Alhaji Muktar Yero, on Sunday, said the postponement of the February polls was in the best interest of Nigerians and the country.
Yero made the remark through his Director of Media, Mr Ahmad Maiyaki in Kaduna in an interview with the News Agency of Nigeria (NAN).
Yero said the postponement would enable more eligible voters to collect their Permanent Voter Cards (PVCs) to vote for the candidates of their choice.
The governor described voting in an election as the right of all Nigerians of voting age as provided for in the 1999 Constitution.
He said "we have been talking about getting people to get their PVCs.
"Though there is remarkable achievement in the collection of PVCs in Kaduna State, it cannot be 100 per cent.''
According to him, the postponement will meet the Electoral Act which stipulates that there should be election at least 30 days before May 29.
He then described the shift in the polls as a welcome development and urged stakeholders to work harder to ensure that the new dates were adhered to.
He appealed to Nigerians to maintain peace on the issue.