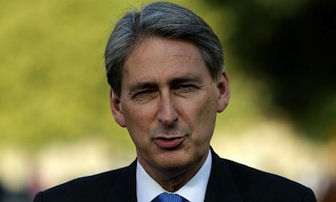 Britain said on Sunday a decision by Nigeria's electoral commission to delay the country's presidential election because of the security situation there was "a cause for concern".
The commission postponed the February 14 presidential election until March 28, yielding to pressure from the ruling People's Democratic Party in a move that has enraged the opposition.
Britain, Nigeria's former colonial master, called for calm during what it said was a period of frustration, saying the decision to delay the vote was "a cause for concern".
"While we support Nigeria in its struggle against terrorism, the security situation should not be used as a reason to deny the Nigerian people from exercising their democratic rights," British Foreign Secretary Philip Hammond said in a statement.
"It is vital that the elections are kept on track and held as soon as possible in accordance with international norms."

Load more