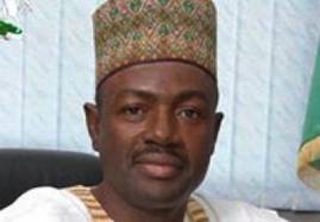 The governorship candidate of the All Progressive Grand Alliance (APGA) Labaran Maku has denied ever accusing President Goodluck Jonathan of sponsoring the deadly Islamist sect, Boko Haram.
In a statement by Zakari Edego, Director Publicity, Maku Campaign Organization, the former Minister of Information said there were rumours particularly on social media that he said Jonathan was the financier of Boko Haram.
"It has come to the notice of the Maku Campaign Organisation that a false and mischievous report is on circulation in the social media purporting that the APGA governorship candidate for Nasarawa State in the February election, Mr. Labaran Maku said that President Goodluck is the sponsor behind Boko Haram," the statement read.
"This story is obviously a lie from the pit of hell and was planted by the enemies of President Jonathan and Mr. Maku' s detractors. The main objective of this fabrication is to cause mischief, disaffection and confusion."
"Mr. Maku's position has always been that the eruption of terrorism in the North is not the creation of President Goodluck Jonathan and the Federal Government of Nigeria, but from the violent mix of religion and politics in some states in the North mainly controlled by the opposition APC which has left many parts of the Northern region in turmoil."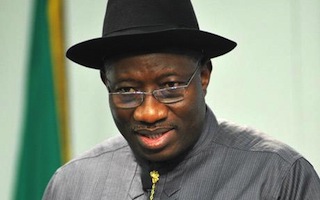 The statement said the spread of hate ideology is mainly responsible for terrorism and for the spread of violence. "It is disgusting that some actors have tried to use the violence in the north to malign Mr. President for cheap political ends. President Jonathan cannot and should not be blamed for the violence in the North, rather he should be commended for his effort in bringing the violence under control. The North must look inward for solutions to the problem of violence in the region."
"For the avoidance of doubt, let us restate that Mr. Labaran Maku has never said that President Goodluck Jonathan is the sponsor of Boko haram! This story and its mischievous source are lies from the pit of hell because Mr. Maku has and will continue to be an ardent supporter of President Jonathan and his transformation agenda."
"The victory of Mr. Maku on the platform of APGA in the upcoming election is certain because he stands far and above all the contestants in terms of leadership attributes and the broad-based support required to rescue Nasarawa State from the brinks and return it to the path of peace, unity and sustainable development."
The statement then urged supporters of Maku to ignore rumour. "We call on our teeming supporters to disregard the lies and vote for Mr. Maku and President Goodluck Jonathan at the upcoming elections!"

Load more