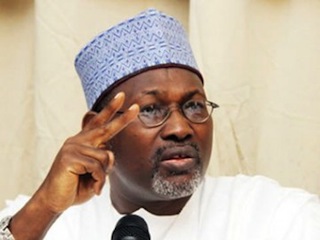 The band was booked, invitations had been sent to 500 guests and two caterers hired to prepare a range of local specialities, including jollof rice and pounded yam.
Agnes Adedipe, a 28-year-old resident of Nigeria's largest city Lagos, thought her March 28 wedding was coming together: then national elections were postponed to the same date.
"I am confused, angry and completely lost," she told AFP.
Nigeria's widely-criticised decision at the weekend to postpone the polls by six weeks because of violence by Islamist group Boko Haram has reverberated around the country.
The political uncertainty has further hurt an economy already hit by low global oil prices and led to warnings of a looming constitutional crisis.
But that offered little comfort to Adedipe, who sobbed as she contemplated reorganising her wedding in just six weeks.
Election day in Nigeria — initially scheduled for February 14 — is a public holiday and movement is restricted because of heightened tension and the prospect of unrest.
In short, it's not an ideal day for a 500-person wedding and Adedipe will be forced to reschedule.
"This postponement has ruined my marriage plan," she said.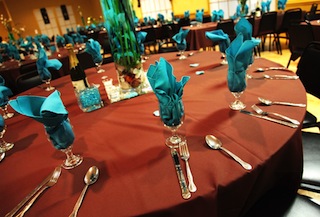 – Nation on standby –
The National Security Agency (NSA) pushed for the vote delay on grounds that all available military personnel were deploying to the northeast to fight Boko Haram insurgents and would not be able to provide security on polling day.
Electoral commission chairman Attahiru Jega insisted he was ready for February 14 but ultimately yielded to the NSA guidance, leading to claims that he caved in to ruling party pressure.
President Goodluck Jonathan was facing a tough challenge from former military ruler Muhammadu Buhari, prompting claims that Jonathan loyalists desperately wanted more time to revive his campaign.
Nigeria's economy, the largest in Africa and driven by crude exports, has been hammered by the slide in global oil prices and the election delay has only made things worse.
The naira currency hit a record low on Wednesday (203.1 against the US dollar) leading to concern that an extended period of political limbo will have wider consequences.
Razia Khan, head of Africa research at Standard Chartered, warned of "additional uncertainty" caused by the campaign extension and said needed policy adjustments to cope with falling oil prices could be delayed.
The stock market has also been depressed by a political environment "riddled with uncertainty and negativity", added Gabriel Ilori Akinyemi, managing director of Valmon Securities in Lagos.
– Constitutional crisis? –
Buhari's All Progressives Congress (APC) party has fiercely criticised the decision to delay the vote, highlighting clear inconsistencies in the concerns expressed by the NSA.
Last month, the agency's main issue was difficulty in distributing voter cards, while last week security concerns had become the new focus.
The Boko Haram conflict has been raging for six years and while voting was always going to be complicated in the group's northeastern stronghold, the military had previously said nothing about problems securing polling stations nationwide.
The APC said that "any further postponement can only lead to a constitutional crisis" and recalled the damage done by a similar crisis following 1993 polls.
Nigerians had hoped that vote, which the popular business tycoon Moshood Abiola was on track to win, would end a long period of devastating military rule.
Military ruler Ibrahim Babangida had other ideas and cancelled the ballot counting, which sparked months of uncertainty that ultimately saw brutal army general Sani Abacha take power for four years.
Lagos-based human rights lawyer Jiti Ogunye said Saturday's postponement showed Nigerians that the supposedly independent election body could be "forced by the state to cow-tow and subvert the democratic will of the citizenry".
He voiced concern that public confidence in elections would be further undermined as March 28 approaches.
As she tries to salvage her wedding plans, Adedipe may take comfort in the fact that her fiance is also familiar with political uncertainty, constitutional chaos and deadly unrest.
Her husband-to-be is currently based in Ukraine.