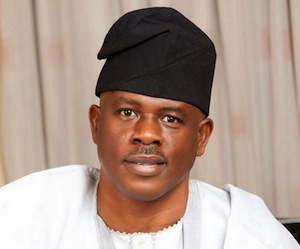 Senator Musiliu Obanikoro has stated categorically that the endorsement of the All Progressives Congress (APC) presidential candidate, General Muhammadu Buhari by former President of Nigeria, Olusegun Obasanjo is meaningless.
Obanikoro said this in a series of tweets on his Twitter page. "Obasanjo's endorsement of Buhari is meaningless in Yorubaland and should be treated as such across Nigeria," he wrote.
This was soon followed by another scathing attack on Obasanjo's third term bid. "Nigerians have not forgotten how Obasanjo subverted the democratic process with his failed third term agenda," he said.
It would be recalled that on Tuesday publicly expressed support for Muhammadu Buhari, a former military ruler. He has dismissed the chances of President Goodluck Jonathan of the ruling Peoples Democratic Party of being re-elected, Obasanjo pointedly spoke about post May 29 Nigeria, with Buhari in the saddle as Nigeria's leader.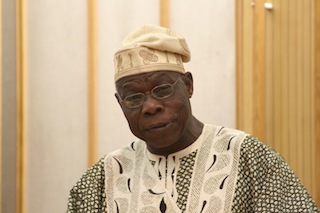 "The circumstances [Buhari] will be working under if he wins the election are different from the one he worked under before, where he was both the executive and the legislature – he knows that," he said.
"It's a question of leadership – political and military. "He's smart enough. He's educated enough. He's experienced enough. Why shouldn't I support him?"
He spoke in an interview with the Financial Times of London, on the sidelines of his launch of his auto-biography, My Watch, in Nairobi, Kenya.
Until now, Obasanjo had restrained from giving Buhari a public endorsement, although many of his political associates have defected to the All Progressives Congress in many states.
He also condemned the postponement of the election. "The signs are not auspicious…I don't know whether a script is being played.
"I sincerely hope that the president is not going for broke and saying 'look dammit, it's either I have it or nobody has it'. I hope that we will not have a coup . . . I hope we can avoid it."

Load more