Henry Ojelu
Human Rights Watch, HRW has cautioned the African forces responding to the growing threat from Boko Haram with a multinational military offensive to protect civilians and respect prisoners' rights.
On February 7, 2015, regional governments, backed by the African Union (AU), created an 8,750-member Multinational Joint Task Force (MNJTF), consisting of security forces from Nigeria, Chad, Cameroon, Niger, and Benin to respond to Boko Haram.
The Nigerian armed group's attacks on civilians in the past year alone have resulted in thousands of deaths in Nigeria, and its lethal attacks in neighboring Cameroon and Niger are escalating.
Africa director at Human Rights Watch, Daniel Bekele however warned that regional force needs concrete measures to make sure civilians in the region are protected, along with the hundreds of abductees and child soldiers.
"Respect for human rights, including the rights of prisoners, must not be lost in the urgency of the growing regional threat posed by Boko Haram," he said.
Bekele noted that it is crucial for the new multinational force to fully abide by international human rights and humanitarian law.
He pointed out that this is essential not only to meet the obligations of AU member countries, but also because abuses committed in the name of fighting Boko Haram are only likely to increase the group's appeal among residents within and beyond Nigeria who have already borne the brunt of abuse by all parties.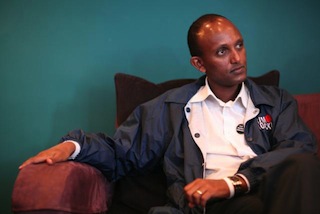 Bekele further observed that serious past abuses by some security forces participating in the multinational force raise concerns about the need for all armed forces to minimize harm to civilians and ensure the humane treatment of all prisoners, in accordance with international humanitarian and human rights law.
These concerns according to Bekele are heightened by the presence in Boko Haram of child soldiers and many abducted men and boys who have been pressed into a combat role.
Bekele said Nigerian security forces are of particular concern.
"In the course of responding to Boko Haram since 2009, they have used excessive force, torched homes and villages, and tortured and detained thousands of suspects in inhumane conditions. Many of the people they have detained died in custody or were killed.
"Chadian troops in the Central African Republic have also been involved in abuses that are yet to be investigated. They include an indiscriminate attack on a market in Bangui in March 2014 that killed about 30 people and wounded several hundred others, according to the UN.
"We know that hundreds of men, women, and children have been abducted by Boko Haram and are in communities under the group's control," Bekele said. "The regional powers carrying out military actions need to take all feasible steps to protect these and other civilians."