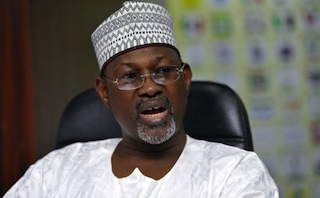 Femi Fani-Kayode, Director of Media and Publicity of the Peoples Democratic Party (PDP) Campaign organisation, has alleged that the Independence National Electoral Commission (INEC) chairman, Prof. Attahiru Jega met with stalwarts of the main opposition party, the All Progressives Congress (APC) in Dubai, United Arab Emirates to perfect plans to rig the forthcoming general elections in favour of the opposition.
Fani-Kayode made the accusation at a news conference in Abuja on Wednesday, alleging that, Jega have made the Permanent Voter Cards (PVCs) available to voters in places where General Muhammadu Buhari, the All Progressives Congress candidate is popular.
"Pieces of information at our disposal have shown that Jega has had meetings with APC stalwarts in Dubai and other cities in the world to perfect this wanton conspiracy against 23 million eligible voters.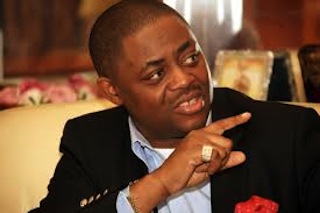 "Besides, we have information that the PVCs that Nigerians are scrambling for are not in Nigeria and will not arrive before the elections.
"These PVCs are still in China and Prof Jega has strategically delayed their arrival to suit his electioneering permutations," he said.
He then challenged Jega to show Nigerians proof that the Chinese company printing the PVCs had been paid in full by disclosing the total contract sum and the amount paid to date.
He also charged him to show proof of arrival or expected date of arrival of all PVCs for the elections and tell Nigerians how he could have distributed 23 million PVCs within five days to elections, if not postponed.
"We hereby challenge Jega to be honourable and transparent to publish accurate information on the state of PVCs and how he plans to distribute them before elections.
"He should respond to allegations of partisanship and ineptitude, and live up to his responsibilities as an independent election umpire. If he refuses to do so, we may end up losing confidence in him," Fani-Kayode said.

Load more