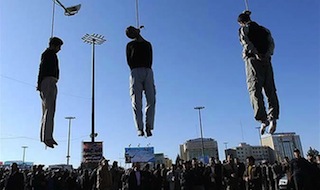 Saudi Arabia on Thursday beheaded a convicted Pakistani drug smuggler, bringing to 29 the number of executions in the first six weeks of the year.
Babir Hussein Mohammed Ishaq was found guilty of transporting heroin which he had ingested, the interior ministry said in a statement carried by the official Saudi Press Agency.
His case brings to 29 the number of Saudis and foreigners executed in the kingdom this year, according to an AFP tally.
The government says it is determined to combat narcotics but it has faced international criticism over its human rights record, including the use of the death penalty.
Drug trafficking, rape, murder, apostasy and armed robbery are all punishable by death under the kingdom's strict version of Islamic sharia law.
The Gulf nation executed 87 people last year, up from 78 in 2013.

Load more