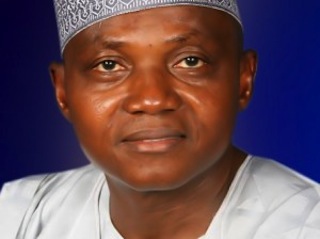 The All Progressives Congress Presidential Campaign Organisation (APCPCO) has urged Independent National Electoral Commission (INEC) to ensure the integrity of the forthcoming general elections through the use of the card reader machine to authenticate the status of voters.
This was contained in a statement released to newsmen in Abuja on Friday and signed by the Director of Media and Publicity of the APC Presidential Campaign Oorganisation, Malam Garba Shehu.
According to the statement, INEC's decision to use card-readers is borne out of the need to ensure electoral transparency and integrity.
"We insist on the use of Card Readers for authenticating the propriety of the Permanent Voter Cards.
"These, in our estimation as a credible party, remain the irreducible minimum that must form the basis for the conduct of free, fair, and credible elections on March 28 and April 11.
"Aside the huge financial investment involved in the procurement of the Card Readers, the desire to hoodwink the Nigerian people on this anti-rigging device, is not just subterranean but an affront on the independence of the electoral body."
The statement also said that based on the recent ruling of a Federal High Court in Sokoto against the use of soldiers for election duties, APC was opposed to the use of soldiers for the elections.

Load more