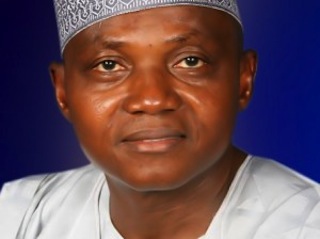 The All Progressive Congress, APC Presidential Campaign Organization (APCPCO), has said it welcomes the reassurance of the Nigerian armed forces to be faithfully committed to its traditional and professional role rather than being exposed to undue partisanship.
The Director of Media and Publicity of the APCPCO, Malam Garba Shehu, said in a statement in Abuja that the opposition party was pleased by the assurance by the Defence Spokesman, Brigadier General Christopher Olukolade that the armed forces would stick to their constitutional and professional roles of protecting the territorial integrity of Nigeria rather than being diverted in this mission to partisanship.
According to the statement, the Army's reassurance could not have come at a better time, adding that a politically neutral armed force is a prerequisite for free and fair elections.
Shehu said the APC presidential campaign holds Nigeria's armed forces in the highest esteem, and that as long as they and other security services stick to their professional roles, they might retain public respect like every other armed forces around the world.
The statement also assured that the Muhammadu Buhari Presidency would be committed to improving the welfare of the armed forces more effectively in discharging their professional and constitutional duties.

Load more