Funsho Arogundade
Christian Kwabena, Project Fame Season 7 second runner-up, has been announced as the first artiste of new record label, Bespoke Entertainment.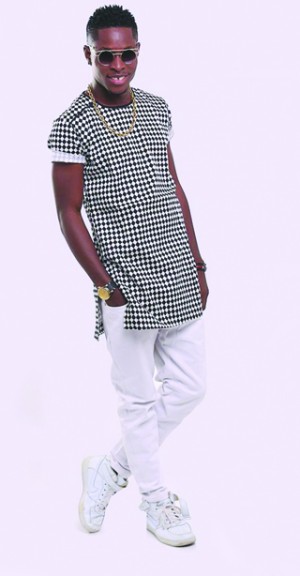 At an unveiling event in Lagos recently, Tunde Praise, Managing Director, Bespoke Entertainment, said the choice of Kwabena, also known as Krissy O, was right as he is one artiste that can stand the test of time.
"I have an artiste who is already loved. Most of you don't know Christian is Ghanaian. He came from Ghana and struck us down in Nigeria with exceptional performances. He entered the Hall of Fame as the most outstanding performer in the history of Project Fame for seven years. Christian can sing in Yoruba, Igbo, Ghana, pidgin English and English language, so what else are you looking for in an artiste? He's handsome. He's good looking. He's tall. The ladies love him, the guys raise their eyebrow," Praise said.
He revealed that the company signed a four-year contract with the artiste and deal worth millions of naira.
"Christian is the only Project Fame alumnus who has gotten a proper music contract after leaving the Project Fame house and is not a winner. His contract comes with a beautiful house in Lekki. He also has something to cruise around town. His contract comes with a monthly allowance, wardrobe, food and all that," the label boss added.
Elated Krissy O, who already has two singles, Bum Short and Jogodo, said, "I'm overwhelmed. I'm really thankful to God for making this possible. I want to thank Bespoke for giving me this opportunity to explore and tour the world."
Speaking on the reason the company delved into music business, Praise said it is to add value to the entire entertainment industry.
He added that the new record company has six partners and two out of those partners are international partners. They are 960 Music, Ultima Limited and MTN Nigeria. Others are international partners, House of Kwame Ghana and G and G South Africa.
Vahyala Kwaga, Legal Officer, Ultima Limited, producers of MTN Project Fame reality show, was at the event.

Load more