Femi Ayodele
Fast-rising hip-hop artistes, Taiye Peter and Kenny Paul Jolar, popularly known as 'Da Preez' have released the video of their debut single Love Things.
The video, produced by Sean Kezey and Young Blaze, has been enjoying air play in most broadcast stations across the country.
The high quality video features Omo Baba, the popular comedian and Labi Yori, a versatile entertainment presenter and On-Air-Personality.
Speaking with P.M.NEWS Entertainment Cafe recently, unlike others who go into music for the glamour and fame, the Lagos-born twins said they seek to impact lives and be good role models to the young people through their music.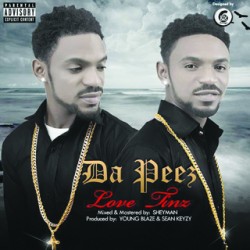 The duo, who interestingly bear the same first names with the award-winning twins Peter and Paul (P-Square), have over the years worked with some notable entertainers in the industry. They include Gbenga Adeyinka, Olu Maintain, Rasky Monu, Nomoreloss, Sheyman, Soul E, Derenle Edun, DJ Bombastic, among others.
The twins later applauded the progress and revolution in the Nigerian music industry as one of the nation's largest employers of labour.
They, however, lamented the discrimination and lack of support being experienced by upcoming artistes in the industry.
Da Peez hails from Edo State and their styles of music include R&B, Hip Hop, Reggae and Afro Pop.

Load more