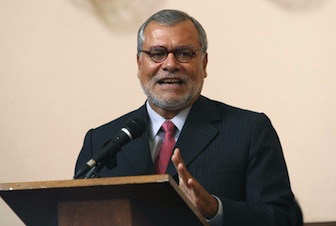 Transparency International has voiced its concern over the delay in Nigerian elections, noting that, it threatens the people's right to vote and undermines democracy in the country and has called on the government to ensure not only safety for voters at the polls but that they go ahead without more delays.
Ina statement on its website, TI, a global coalition fighting against corruption said the government should ensure that there is no political intimidation and arrests.
TI stated that Nigeria government called on the Independent Nigerian Electoral Commission (INEC) to postpone the elections, claiming that the army was not in a position to guarantee security in the face of insurgents in the north east.
INEC has now rescheduled the presidential election to 28 March.
"Candidates for all parties have been successfully campaigning in some of the regions where insurgents are known to operate. Clearly the safety of Nigerians comes first and foremost but the government should also ensure that elections are held on time, are transparent and are free from fraud," said José Ugaz, chair of Transparency International.
Under the Nigerian constitution, the current term of government expires on 29 May and elections must happen at least one month prior to this date. The government must commit to this timetable.
It is unclear whether a six weeks' delay will help the Nigerian army combat the threat from extremist groups such as Boko Haram, which it has been trying to stop for several years. It is imperative that any delay in the election is clearly justified to avert suspicion that the government is simply seeking to hold on to power.
"The government must also ensure that there is no political intimidation and no arrests during the run up to the polls that would trigger violence. Most of eligible voters now have their new election cards, which will make attempts to rig the voting much harder than in the past," said Ugaz.