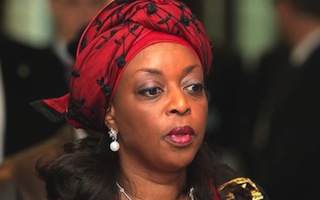 Crude oil rose above 60 dollars a barrel on Friday for the first time this year, bringing gains this week to four per cent.
The price rose by mounting signs of lower industry spending which helped prices rally by more than 30 per cent.
Also supporting oil, Euro zone economic growth accelerated unexpectedly in the final quarter of 2014 as the bloc's largest member, Germany, expanded at more than twice the expected rate.
Analysts say a weaker US dollar, which makes dollar-denominated commodities cheaper for holders of other currencies, had also supported oil this week.
Brent for April delivery LCOc1 was up 1.12 dollars at 60.40 dollars, after trading at a high of 60.54 dollars earlier in the session.
"During last weeks, crude oil rebounded, driven by improved market sentiment and by expectations that low prices will lead to lower supply growth in 2015," said Daniela Corsini, an analyst at Intesa Sanpaolo, in a report.
"Seeing today's prices, supply will probably not keep pace with this growth.
"It may even decline, as prices are close to cash costs," said Shell Chief Executive Ben van Beurden.

Load more